This article dated 7/24/1907 recaps a game between the JAGs and the Pittsburgh (Pirates) Nationals, featuring future Hall of Fame player Honus Wagner, where the home team lost 5-0.

Pittsburgh was en route to Philadelphia, for a game the next day, after playing a game in Boston the day before.

---

PITTSBURGERS TOOK THE GAME

Score of 5 to 0 at the Close of the Ninth Inning,  After a Fairly Fast Contest

Pittsburg National league baseball club, and one of the most notable figures in the baseball limelight, accompanied by his young son, Sammuel Dreyfuss, and fourteen members of the great Pittsburg team, arrived in Gloversville at 10 o'clock this morning and were taken by Manager Earle and Secretary Ball of the local club to use the Kingsboro hotel, where they stopped for dinner.

Mr. Dreyfuss is a personal friend of Manager Earl of the Hyphens and each has warm regard for the other. During the morning hours the Pittsburg boys were shown the places of interest about Gloversville.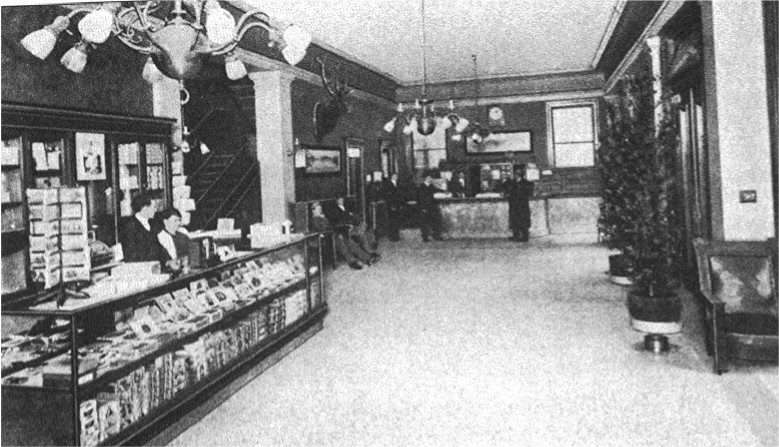 ---

Fourteen members of the team made the trip to Gloversville and were taken by Manager Earl and Secretary Ball to the Kingsborough Hotel (South Main Street) for dinner after the game.

Here is a picture of the main lobby of the Kingsborough Hotel as it appeared only a few years earlier, in 1902.

Honus Wagner would return to the city and to this hotel exactly 30 years later to manage the Pirates in a game at Berkshire Park.

---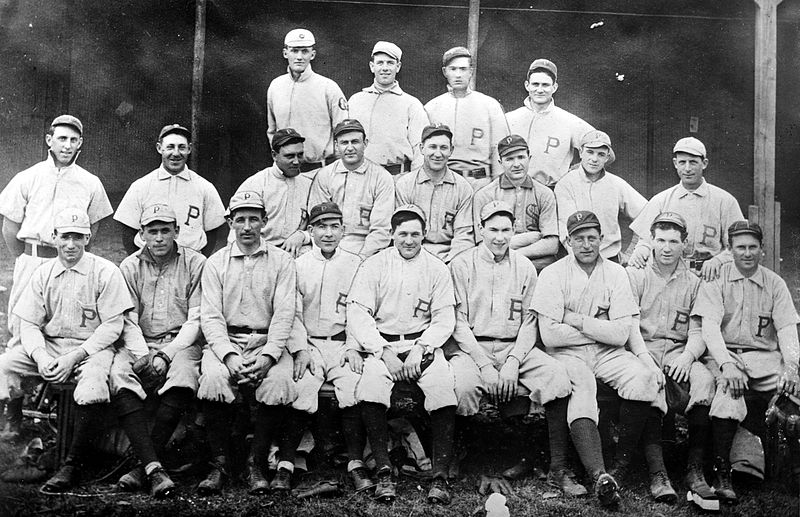 ---
BALL GROUNDS ARE HIGHLY PRAISED

Pittsburgers Agree With the Big League Visitors in Approving Park.

That the A. J. & G. baseball association has one of the finest baseball parks in  the state for its size was evidences again yesterday when the Pittsburg National league team made most favorable comments on it and the manner in which it is kept up by Superintendent Lucas. To put it in the language of one of the players, they were "just stuck on the little park." This is the second big league team to make favorable mention of the place and pay a complement to Sammuel Lucas, who has had charge of the place. Mr. Lucas certainly is deserving of a lot of good things to be said about him as a keeper of the grounds no fault can be found about dirty seats or buildings and the diamond always looks as though a carpet sweeper had been over it.
---