Edd J. Roush (May 8, 1893 – March 21, 1988) was elected to the Baseball Hall of Fame in 1962.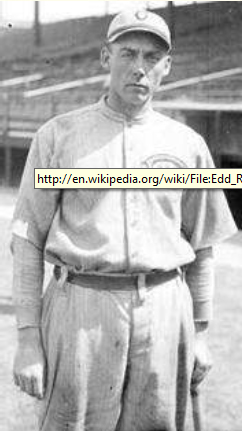 He played the majority of his career in center field, and had his best years with the Cincinnati Reds.
With the Reds from 1917 to 1926, the lefthanded hitting Roush never batted below .321, and was an instrumental part of the team's World Series championship in 1919.
He won the National League batting title in 1917 and 1919.
His best career year in batting average was 1921, when he batted .352.
He also led the leagues in Slugging average (.455) in 1918, in Doubles (41) in 1923, and in Triples (21) in 1924.
He was renowned as having the best arm of any outfielder in his era.
Your Dollars Count
Revitalize Legends at Our Field of Dreams