REWARD Yourself by Attending A Real Baseball Game!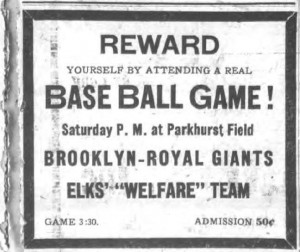 ---
This advertisement dated 6/15/1923 promotes an upcoming game featuring the Brooklyn Royal Giants Negro League team against the local Elks team at Parkhurst Field.
The Brooklyn team made many appearances at our Park over the years and were always a good draw for spectators.
---