Manager Howard Earl was Looking for New Players to For the Upcoming Season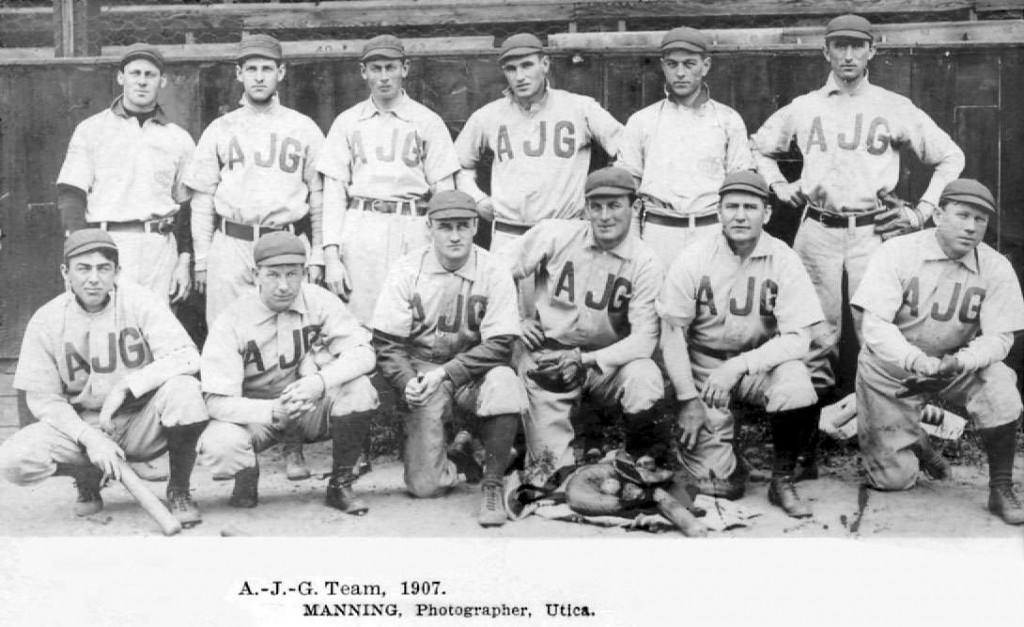 Originally Known as A.J.&G. (Amsterdam, Johnstown & Gloversville) Park, the local railroad company, F,J&G,
built the park as a tourist attraction and stop on the railroad.

This article dated 3/10/1907 explains that Manager Howard Earl is looking for new players new players to add to his team for the upcoming season

The team planned on playing Seton Hall, Providence, Brooklyn, and other cities in the Northeast.
---
PRACTICE BALL GAMES
Schedule as Arranged by Manager Earl of the A. J. & G. Club
Manager Howard J. Earl of the A. J. & G. club has arranged for a series of exhibition games previous to the opening of the State league season to be played at home and abroad. The players who have been signed by the elongated manager will report to him at Elizabeth, New Jersey, about the fifteenth of April, where the spring practice will commence and Manager Earl will try out the unknown qualities which to select for the A. J. & G, club. The schedule for the home games is not completed as yet, but Manager Earl has arranged for the following games to be played away from home, with several dates still to be filled:
April 16. at Seton Hall, N.J.: April 17, at Providence, R.I.:April 19 a.m, at Haverhill, M.A.: April 19 p.m, at Lawrence, M.A. :April 21, at Brooklyn
April 22 and  23 at Newark , N.J. :April 24 and  25 at Scranton, P.A. :April 26 and  27 at Binghamton :April 28, at Utica :May 4 and  5, at Troy.
Following the series of games at Troy it is probable several games will be played at A. J. & G. park with the State league clubs previous to the formal opening of the season on May 9, when Syracuse will open at Gloversville with a series of three games.
---