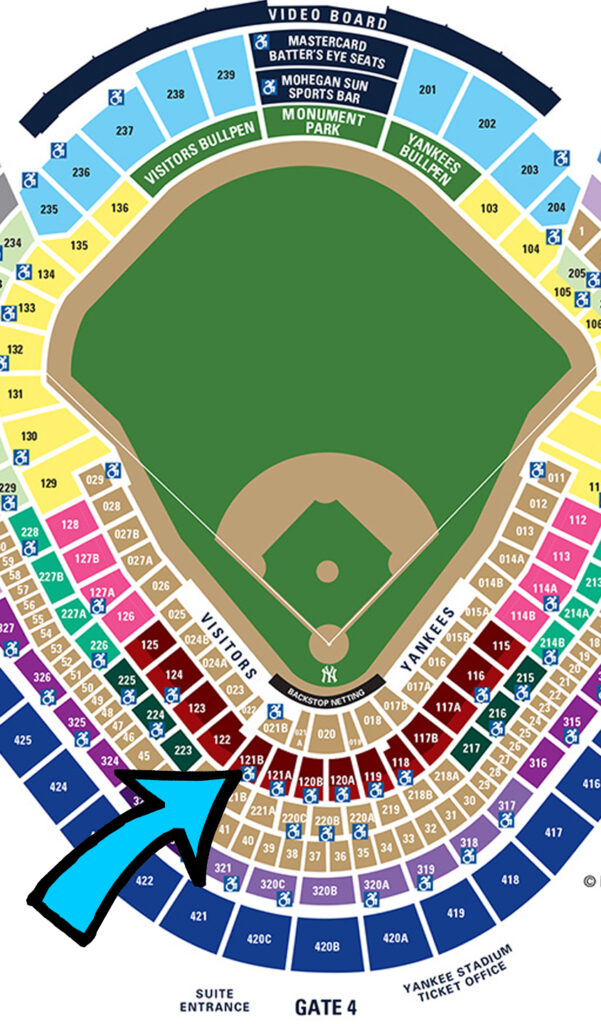 The Parkhurst Field Foundation, announced today a Yankee Stadium MVP Box Seat Set raffle in support of the most dynamic and exciting projects in Fulton County. An anonymous donor has come forward with four (4) tickets to the game on Saturday August 20, 2022 against the Toronto Blue Jays to assist in raising funds for the site project on Harrison Street.
With this donation of sport event tickets to Yankee Stadium, funds will continue to be added to this great project. Raffle ticket sales will begin this Friday July 7 and conclude on Sunday August 7. The winning raffle ticket will be drawn on Monday evening August 8 at a site to be announced. Only two hundred (200) raffle tickets will be sold at a price of $50.00 each and each seat is valued at $275.00 (total value $1100).
The four (4) seats are FIELD MVP 121B Row 7 Seats 1-4, between home plate and the third base dugout. The Yankee opponent will be division rival Toronto Blue Jays. Area resident, Matt Gage, has appeared as a relief pitcher on the Blue Jays roster and hopes to be back with the big club soon. Game time on Saturday August 20 is 1:05 pm and ticket purchase information will be posted this week on the Foundation website www.parkhurstfield.org so please check it out.
We again wish to thank another great donor and look forward to a complete raffle ticket sellout. Thank You!!!